Our Vinyl Doors
Our doors are made to any size to obtain the perfect fit.
All our styles can be combined with any of our finishes to achieve the look you want.
We make our vinyl in a range of shapes, sizes, colours, profiles and finishes. For more information contact us on 0208 8399 6343.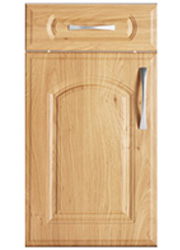 Our small doors are perfect for smaller kitchen cupboards, bathroom cabinets and bedroom bed side tables.
Scroll through the designs below for inspiration.
Our large doors are perfect for full length kitchen cupboards, full length cabinets and entry doors to any room.
Scroll through the designs below for inspiration.
Vinyl Door Finishes
We have a wide range of vinyl door finishes.
Scroll through the designs below to see our range.
Curved Vinyl Doors
We design and make doors to fit any space. All of our curved doors can be made in any of our vinyl finishes. Below we have some examples.
The appearance of the decors and surfaces as viewed on a monitor screen can only approximate the colours and structures of the actual finished products, owing to possible variations in contrast, brightness settings and resolution.